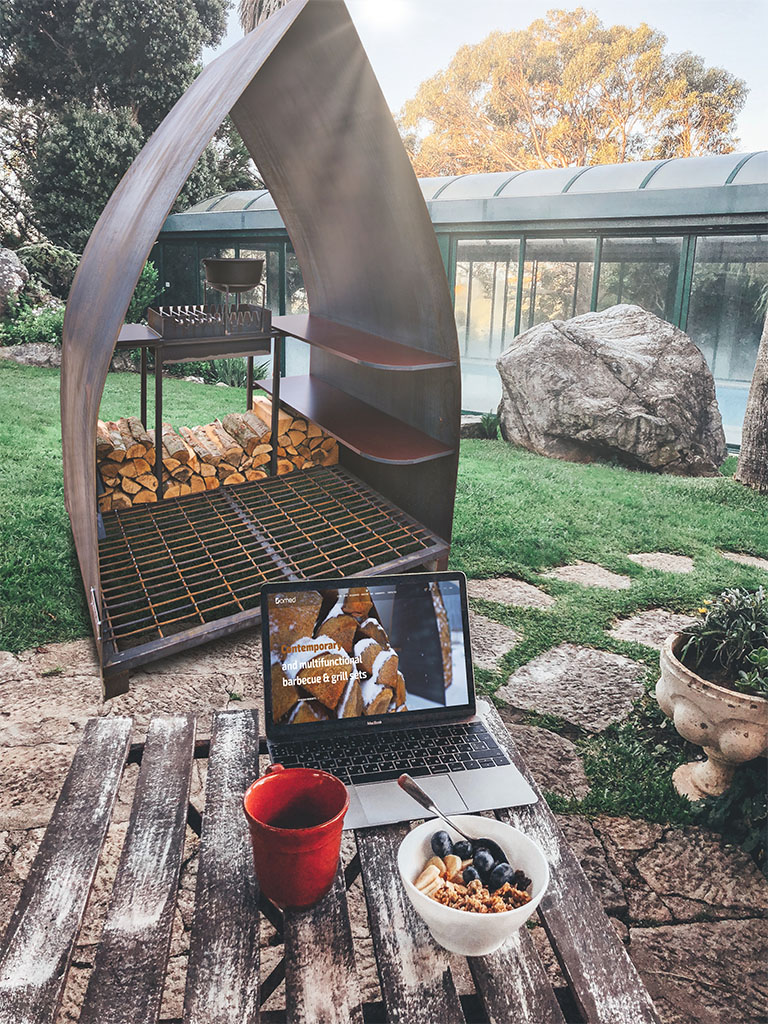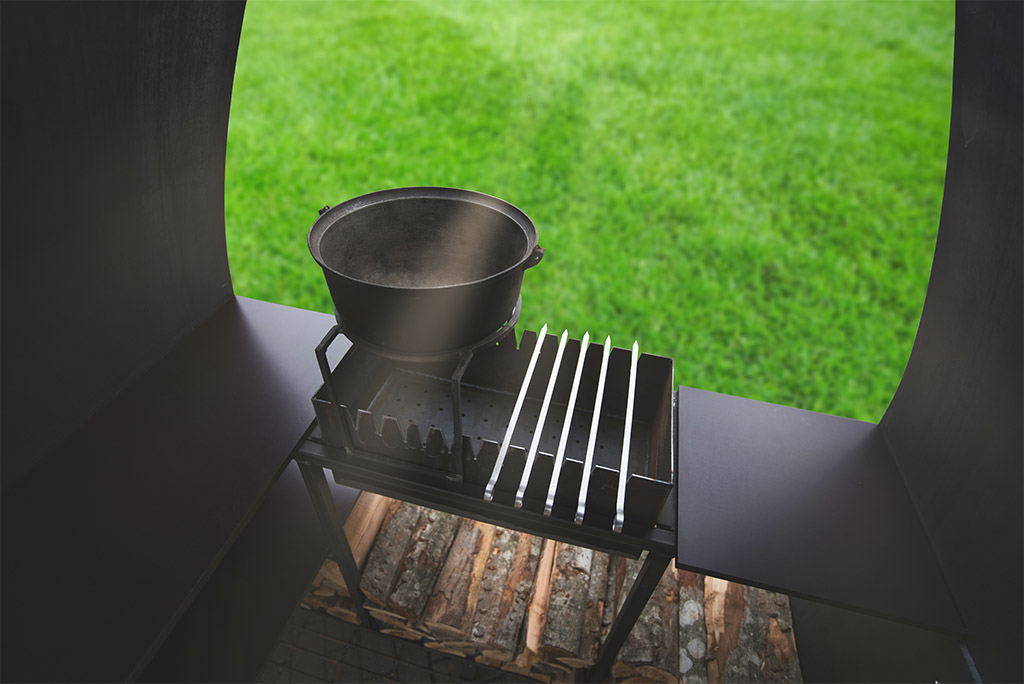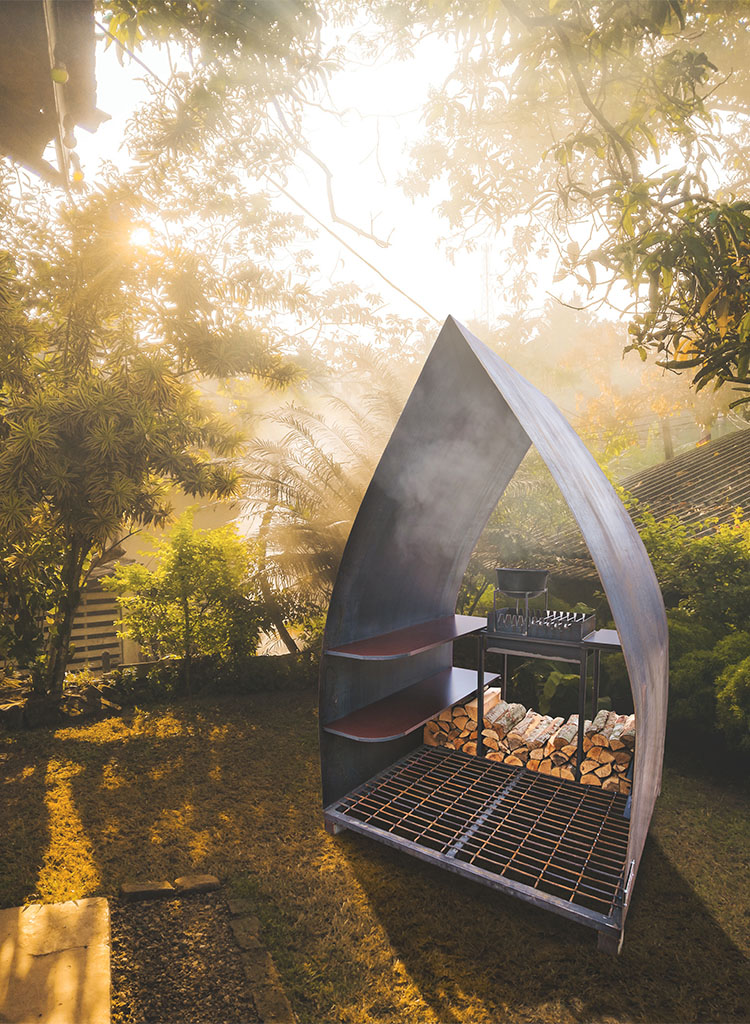 Product description
---
The Garden GRILL SET is a wood-fired grill under a canopy of an original shape, reminiscent of a pointed arch (a kind of arch used in Gothic architecture).
The exterior of the GRILL SET is formed by two 2 mm thick steel sheets that protect the cooking area from rain, snow and wind from both sides.
The convenient location of the grill and the cooking surfaces on both sides of the grill create a comfortable space for outdoor cooking.
The grill has an ash chamber through which a stable air flow to the coals is ensured and which is easy to clean.
The cooking surfaces are made of 18 mm moisture resistant plywood. There is also a place for storing and drying firewood under the bottom shelf.
The grill set can be easily installed on a flat area in a place convenient for the owner directly on the ground.
The main advantage of our GRILL SET is its practicality, durability and fire safety of the material.
The main fuel for the frill is firewood and charcoal.
Our GRILL SET is a must to ensure that your long-awaited outdoor recreation is not spoiled by the surprises of nature. The original design of the grill set meets certain criteria for safety, comfort and aesthetics.
Specifications
---
Manufacturer: Domed OÜ
Height, mm: 2300
Width, mm: 1504
Depth, mm: 1260
Weight of the set, kg: 178
Material: steel
Metal thickness, mm: 2
Dimensions of the grill, mm: 600х300х240
Material: steel
Metal thickness, mm: 3
Additional product information
---
The GRILL SET is made of 2 mm thick steel sheets, the outer side of which in the process of use becomes covered with natural rust, giving the product an eye-catching and trendy look. On the inside, the steel sheets are covered with a protective varnish layer and retain their natural color for a long time.
The grill is made of steel with a thickness of 3 mm; it is easy to remove and clean.
Additional accessories are to be acquired separately:
skewers, a poker, a spatula, tongs, a spade, a cauldron stand, a grill grate, a firewood carrier and a LED-lamp with a magnet